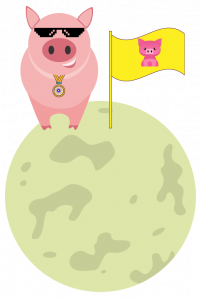 XSEC is having a giveaway of PIGY tokens to all of our delegators!!!
From PIGY Whitepaper:
https://www.pigytoken.com/download/PIGY_Whitepaper_1.0.pdf
The primary mission of PIGY token is to give incentives to delegators that stake in small stake pools for some period of time. These incentives are in PIGY tokens which can later be converted to ADA.
Every delegator has received as many PIGY tokens as ADA they have delegated to XSEC pool.
We will continue distributing PIGY tokens in the future. We are working on the best way to distribute them.